April 13th–17th, 2016 / Bucharest / Cinema Elvire Popesco / the 5th Edition
Balkan infamy, conjugal fighting, escapes and moral crises in the Cinepolitica 2016 competition
You are here

You are here:
Home > Balkan infamy, conjugal fighting, escapes and moral crises in the Cinepolitica 2016 competition
Two new films that have a Balkan flavour, present in the competition for the trophies of the
Cinepolitica International Film Festival (13th-17th of April at the Elvire Popesco Cinema, Bucharest)
:
Honey Night
(d. Ivo Trajkov, Macedonia, 2015) and
Memories of the Wind
(d. Ozcan Alper, Turcia-Germania-Franța-Georgia, 2015).
Situated on the border between political thriller and dark comedy, the feature film writen and directed by Ivo Trajkov,
Honey Night
, presents its viewers with a tipically Balkan situation, one that can be largely found also in the Romanian political life: the marriage crisis of a deputy minister brings into light through the help of a frustrated wife, a corruption case. The film takes place in the early '90s after the independence of Macedonia from the Yugoslav Federation. Nikola, a deputy ministrer, forgets his wedding aniversary with Ana. The heated fights, brought on by his forgetfulness, bring to the surface their problems, frustrations and secrets, and also Nikola's fears and paranoia regarding the privatisation of a state-owned company, which lead to the arrest of the minister and few of his associates.
The story was inspired by the novel "The Ear" by Jan Prochazka, on the greatest Czech screenwriters.
Honey Night
was Macedonia's 2016 Oscar proposal.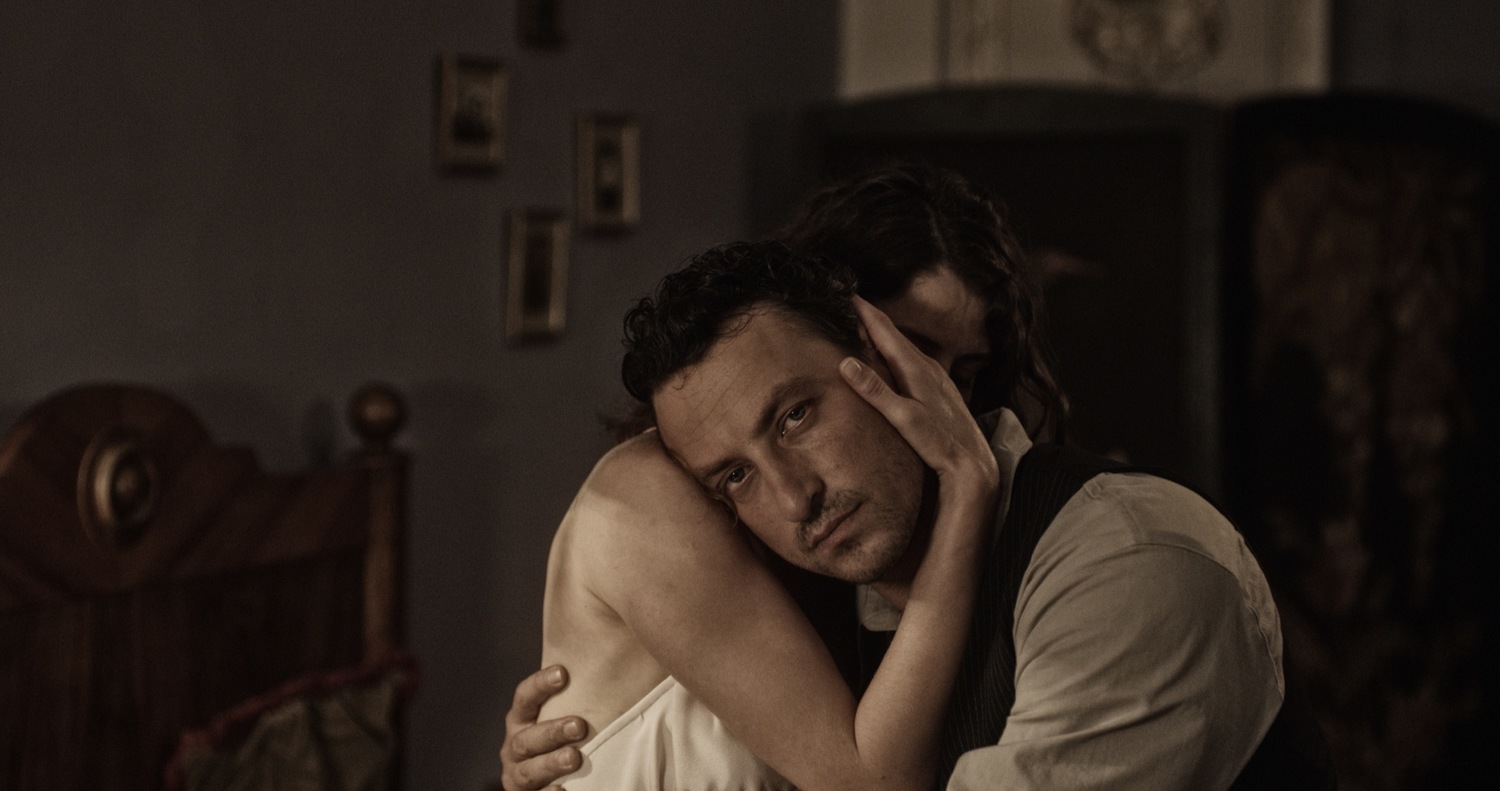 Named by
Screen Daily
as one the most beautiful films of last year,
Memories of the Wind
is enriched by the spectacular frames of the Greek director of photography Andreas Sinanos, known for his recent collaborations with the director Theo Angelopoulos.
Memories of the Wind
tells the stoy of an Armenian artist, Aram, who is a disident in Istanbul during the Second World War, when Turkey, under the influence of Nazi Germany, used brutal methods against minorities and the members of political opposition . In the winter of 1943, Aram takes refuge in a forrest near the Turkish-Georgian border, where Mikhail and his wife, Mereyem, provide him shelter in a hut. There he awaits the necessary papers for his escape to the Soviet Union. But the urban intelectual is frightened and feels lost in nature, and the relationship between him and Mereyem, Mikhail's wife, gets a new dimension.
Memories of the Wind
is melancholic drama about the escape that transforms in an almost painfully tangible way Aram's exposure to nature and the neverending wait for his documents.
***
Organised
by the Culture and Image Association, the
Cinepolitica International Film Festival is
under the patronage of the National University of Theatre and Cinematrographic Art "I.L. Caragiale"(UNATC) and of the National Art University (UNArte). The event is financed by the National Center of Cinematography (CNC).
Institutional partners
: The Romanian Cultural Institute, the Union of Cinematographers of Romania, the French Institute, British Council, the Wallonie-Bruxelles Delegation.
You can finds us on:
www.cinepolitica.ro
|
Facebook:www.facebook.com/cinepolitica.filmfestival