April 13th–17th, 2016 / Bucharest / Cinema Elvire Popesco / the 5th Edition
You are here

You are here:
Home > Festival > Board
Festival Director: Copel Moscu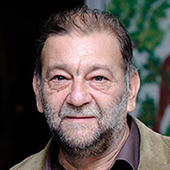 Born in 1953, Copel Moscu graduated from the National Institute of Drama and Film Bucharest in 1978, after which he worked at the Sahia Documentary Film Studio. One of the key authors of the Romanian Documentary New Wave from the '80s (together with Ovidiu Bose Paștină, Tereza Barta, Laurențiu Damian, Sabina Pop), he was a pioneer in pushing the limits of cinema language in controversial, subversive films which concealed, under daring conceptual and formal experimenting, a fierce criticism of the communist regime, many of which were banned by the establishment's censorship. Copel Moscu created over 50 short and feature films (The Evening School, On the Ozana Shore, My Beloved School, The Bronze Age, A Day Will Come, and I Chose Freedom), as director and scriptwriter, for which he won over 25 international and national awards. Presently he teaches film directing at the National University of Theatre and Film Bucharest "I.L. Caragiale" and video art at the National University of Arts Bucharest and serves as an artistic consultant for television and cinema. In 2010, consistent with his innovative vision and commitment to education, he took the challenge to offer Romanian audiences, particularly cinema and visual arts students, the first International Experimental Film Festival in Romania.
---
Festival Producer: Marius Copel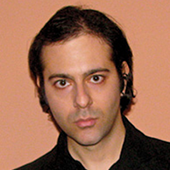 Born in Bucharest in 1983. He pursued his passion for arts and media, getting trained in journalism, cinema and video art. Working on documentary films as assistant director and researcher, developing and producing television and online programs, he founded his own production company in 2007. Simultaneously he co-produces cultural events in Bucharest and Berlin. Since 2009 he gets closer to the universe of visual digital arts and directs experimental short movies, discovering a fascinating new realm. Bwtqwwn 2008 and 2011 he is lecturer for the feature and short film jury at three National Cinema Centre project contests. He is currently pursuing the path of filmmaking and scriptwriting, developing particularly mystery and drama stories and new media projects. Since 2012, he is the producer of the Cinepolitical International Film Festival and of the Cinepolitica platform (Extra Time and State of Cinepolitica). Member of the Inspired 2014 Dramaturgy Jury.
---
Communication Adviser: Dumitru Borțun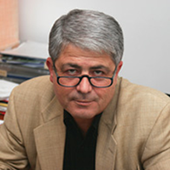 Dumitru Borţun (b. 1951) has been awarded with the title of Doctor in Philosophy, and he is associate professor of the Communication and Public Relations Faculty of the National University of Political Studies and Public Administration (NUPSPA). There, he holds classes on "Analysis of Public Speech", "Semiotics. Language Theory", and "Psychology of Communication". He published over 70 essays, studies, articles and interviews in collective volumes, scientific works, and culture magazines, as well as in the print media. Also, he is the author of many collegiate manuals and books, such as The Epistemological Foundations of Communication - Ars Docendi, Bucharest, 2002; Public Relations in the New Society - Tritonic, Bucharest, 2005 and 2012; Corporate Social Responsibility: from Public Relations to Sustainable Development (editor) - Tritonic, Bucharest, 2012. Starting with 1995, Dumitru Borţun is one of the founding members of the Romanian Association of Public Relations Professionals, ARRP. The General Assembly of March 2nd, 2005, selected him the President of ARRP, and the General Assembly of May 29th, 2008, elected him the Chairman of the Honorary Jury of ARRP.