April 13th–17th, 2016 / Bucharest / Cinema Elvire Popesco / the 5th Edition
You are here

You are here:
Home > Festival > Jury
Stelian Tănase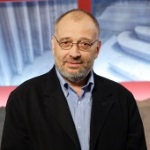 Stelian Tănase is a Romanian writer, historian, journalist, political analyst, and talk show host. Tănase was from 2014 the president of TVR. Having briefly engaged in politics during the early 1990s, after the fall of the Communist regime, he has remained a leading figure of the Romanian civil society. A founding member of both the Group for Social Dialogue and the Civic Alliance, he was the latter's vice-president between 1991 and 1993. In 1990, Tănase co-founded the political magazine 22, and, in 1992, he founded Sfera Politicii; he is a regular contributor to various Romanian newspapers. Over the years, he was the host of several talk shows (2 plus 1 and Orient express for Antena 1; Maşina de tocat for TVR 1; Zece şi un sfert, Zece fix, Tănase şi Dinescu, and 3 X 3 for Realitatea TV). Tănase is also vocal in the campaign to declassify all files kept in Securitate archives.
---
Vintilă Mihăilescu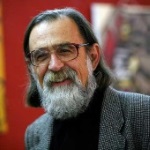 Vintilă Mihailescu is a leading Romanian anthropologist, professor and head of the Department of Sociology, Faculty of Political Science, National School of Political Studies and Public Administration. In 1990, he initiated the Society of Cultural Anthropology in Romania (SACR), whose president he was between 1994 and 2000. He was visiting professor at numerous universities and advanced research centers in France, Switzerland, Germany, Belgium, Canada, Hungary and Bulgaria. He is the author of several books, including "Fascinația diferenței" (1999), "Socio-hai-hui. O altă sociologie a tranziției" (2000), "Antropologie. Cinci introduceri" (2007). In 2006, he was decorated by the Presidency for his service to the Romanian culture.
---
Radu F. Alexandru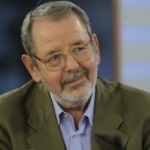 Radu F. Alexandru is a Romanian novelist and playwriter and also, a politician. He is a professor at the National University of Theatre and Film (UNATC), member of the Writers' Union of Romania and member of Romanian Filmmakers Association. He is also a television and radio show author and has a constant journalistic activity. His plays were performed over the years in many theaters in Bucharest (National, Nottara, Bulandra, Mic, TES) and allover the country (Arad, Bacau, Braila, Bîrlad, Galati, Piatra Neamt, etc). Among the awards that Radu F. Alexandru received are: Award for Dramaturgy of the Bucharest Writers' Association in 1979, Award for Dramaturgy of the Writers' Union in 1995, Special Jury Prize at the Montpellier Film Festival, Best Screenplay Award from the Romanian Filmmakers Association, UCIN Award for Film Directing and The Gold Medal of the Brazilian Academy.