April 20th–23rd, 2017 / Bucharest / Cinema Elvire Popesco / the 6th Edition
You are here

You are here:
Home > Festival > Jury
Nicolae Mandea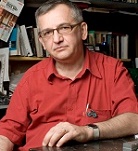 Nicolae MANDEA, PhD Associate Professor, Principal of the National University of Theatre and Film "I.L. Caragiale", graduate of the Film and Tv Directing Faculty, class of 1989. Dedicated to the pedagogical career, he contributes since 1990 to the development of the university's programs, especially through the founding of new curriculum directions as Drama Writing and Theater Pedagogy and also through the development of research and innovation projects supported by national and international grants.
---
Oana-Valentina Suciu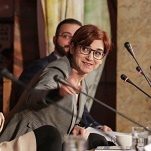 Oana-Valentina Suciu has a BA in political sociology and a PhD in political science. Alumnus of the Oxford University, of the New York University and Central European University, contributor to several Romanian, British and US based think-tanks, she is currently a lecturer at the Political Science Faculty of the Bucharest University, where she conducts political sociology, research methods, Central and East European political representation of the minorities and cultural diplomacy classes.
---
Ioan CRISTESCU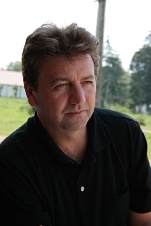 Ioan CRISTESCU is, since 2014, the General Manager of the National Museum of the Romanian Literature Museum and a PhD Associate Professor at the Art Faculty of the Hyperion University from Bucharest. He has a long standing publishing activity and an extensive experience in the field of cultural projects and events management. He is specialized in the history of Romanian and Universal theatre. Participant at numerous national and international conferences with his own cultural studies. Executive editor of the Romanian Shakespeare Journal.